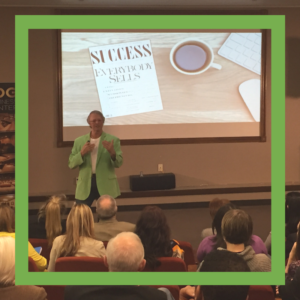 Powerful Presentations That Inspire
Mike Muhney engages, motivates, and inspires audiences around the world. He delivers customizable programs that help audience members build and maintain stronger, more effective relationships and achieve greater success.
When you need a dynamic speaker to impact your audience and equip them with the tools necessary to gain a competitive edge, book Mike Muhney.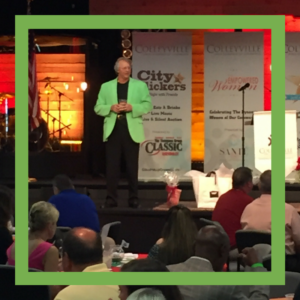 Popular Presentation Topics
As the co-inventor of ACT! Software, Mike shares his expertise on professional networking, relationship management, and entrepreneurship. Any topic can be customized to keynote, breakout, and half-day formats.
The Real "R" in CRM:  Protect Your Professional Edge
Safeguard Your Networks:  The Slippery Slope of Erosion
Everybody Sells:  Making the One-Degree of Difference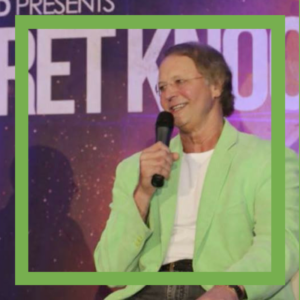 About Mike
Mike Muhney is an experienced software pioneer and the Co-Inventor of ACT! Contact Software, credited as the catalyst for the CRM industry.  Mike began his career with IBM where he discovered the value of developing effective relationships.
His understanding of relationship value, his love for technology, and his frustration with industry offerings continue to inspire his pioneering spirit today. Today, he shares his expertise and his passion with audiences, near and far.
What Audience Members Are Saying
"Mike Muhney is a persuasive speaker. His ability to move an audience to action is remarkable. His passionate belief that 'Everybody Sells!' makes him one of the most memorable speakers in the business world."
—Erik Grob
Int'l Business Development
"Anyone involved in any aspect of CRM, or general sales, you really should hear Mike speak. He's one of the great inspirational speakers who has always given value to those lucky enough to hear him."
—Mike Lazarus
Owner, GL Computing
"Impressive content and passionate delivery! Mike has a great blend of knowledge, experience, charm, and passion about what he does. When Mike has the floor, these attributes wash over the audience as he speaks."
—Ian Corner, PhD
Barston Consultancy Ltd.
Contact Mike About Your Event
Whether you're ready to book the speaker for your next event or simply want to start a conversation, contact Mike Muhney today. Your attendees will thank you!