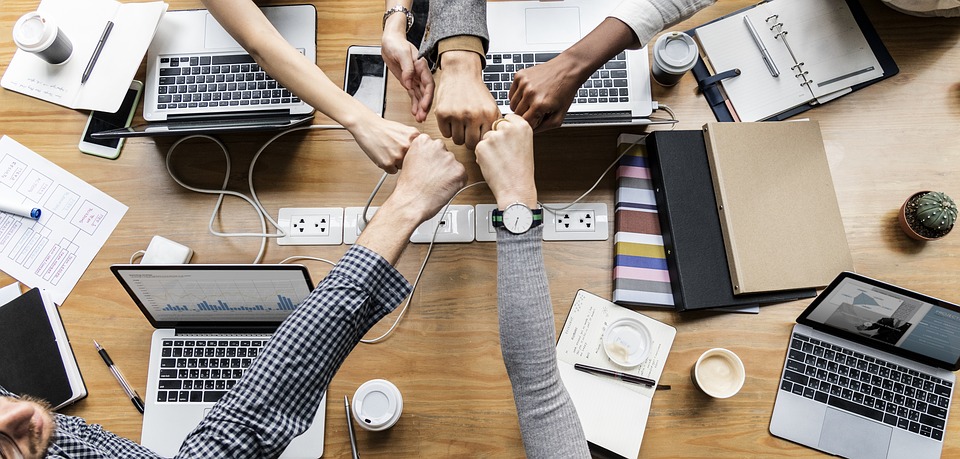 Business is a contact sport. And every contact counts, as does the way you treat them. After all, your customers are your competition's potential customers. And those you've yet to reach, well, their business is only one good play away. The competitor who wins their business will most likely do so by utilizing whatever means possible to reach them first and best. Make no mistake about it, whether your competition considers you a threat or not, they want you to be a casualty. Business is the toughest of sports!
More often than not, the success of your business efforts depends on more than the product or service that you provide. It's also determined by the attention that you deliver to customers and potential customers in order to grow your business. As you prioritize building effective relationships, you'll not only gain, you'll maintain a powerful, competitive edge. So how can your mobile devices be used to help you to compete more successfully? Three words: Mobile relationship management. With the powerful tools available on mobile devices, there is no longer an excuse for not building better business relationships.
But it's more than simply relying on the isolated one-dimensional silos of built-in apps like calendars and phone lists that themselves don't even know that each other exists despite their practical interrelatedness. We're talking about seamlessly integrated solutions that equip you with complete relationship knowledge as you strive to nurture deeper relationships.
Back in the mid-80's, the laptop computer and its mobile technology enabled people to have access not only to their spreadsheets and word processing documents at all times but also their contact information, both business and personal. It's no coincidence that of all the applications professionals had with them at all times, they found having the breadth and depth of information about each of their contacts most useful. They were the first business "competitors" to recognize that business was truly a contact sport. They could deal with more people, more effectively than those who relied on paper systems and were faster and better than their competitors at leveraging that information.
For the first time, professionals could take along their digital files for anytime/anywhere access to their entire filing system of all the pertinent contact data and their entire relationship history with those contacts. Compared to those who didn't use mobile devices for the purpose of disciplined contact management, they had a significant edge in demonstrating their concern, credibility, and competence. Today's competitor has even more efficient means at their disposal, the tools available on their smartphones and tables.
When they first emerged, laptop adoption was slow, and the number of users harnessing the power of mobile computing for contact management was even smaller. Those days are long gone. With millions of people carrying a mobile computing device, a smartphone or tablet, there has never been a better time or means to manage your relationships, calendars, and communications on-the-go, all with the goal of winning more business.
Imagine if, in addition to all the other fun ways you use your mobile devices, you now have instant recall with photographic-memory-like detail regarding every contact in your network, and everything you know about them. Sure, you could always access their social media profiles, but your competitors can see that stuff, too. Not much of a competitive advantage there. Instead, you can go above and beyond by capturing, recording, and following up on the information you exchange privately.
In addition to this insider-information, a mobile relationship manager is the best personal assistant…ever! It helps you schedule important meetings and calls, alerts you of impending deadlines, or even reminds you of a little detail that could mean a lot to your contact. Even if you're lucky enough to have a full-time personal assistant, they probably aren't on-call 24/7. But your mobile device is!
Whether you work for yourself, a small company, or even a large one, everyone is his or her own business. Your "employment" is dependent on results, most of which don't occur without a strong network of real relationships. Further, whether you like it or not, everyone is in sales. That's right, whether you're an accountant, attorney, or architect, what you are is a salesperson. Why? Even if you're not selling a product or service, you're selling your ideas or your methodology—even if it's just to your supervisor. The bottom line is that we all deal with people and are therefore relationship-centric to some degree. Managing those relationships more effectively than your competitors, even those in your own organization, gives you a competitive advantage.
The playing field is more level than ever before, because we all have similar access to existing tools. The advantage now goes to the competitor who adopts and implements those tools in the most effective manner. When you use your mobile device to manage your contacts, calendars, and communication, you'll have the "right stuff" when it comes to the quantity, and more importantly quality, of your relationships.
SaveSave
https://mikemuhney.com/wp-content/uploads/2018/03/contact-sport.jpg
459
960
Mike Muhney
https://mikemuhney.com/wp-content/uploads/2019/06/logo.png
Mike Muhney
2018-03-06 16:55:31
2018-06-19 21:40:24
Business Is a Contact Sport